On January 6th, 2023, Sichuan TRANRICH summary and commendation and 2023 business meeting was held at Jinniu, Chengdu.
All cadres and employees of the company held a business summary and business training meeting for 2022. The meeting summarized the achievements and shortcomings of the operation of 2022, and arranged and deployed the tasks and goals for the next year. 2022 was full of hardships, ups and downs, but all cadres and employees have always persisted in working hard, working hard, overcoming the difficulties together, steadily fighting, and achieving good operating results. The company's board of directors and management team would like to express sincere congratulations and sincere gratitude to the employees who have worked hard and worked hard in various positions of the company's departments. The company hopes that everyone will calm down, sort out their ideas, hold their ground, work hard, take precautions, and think about the future development of the company from a deeper and higher perspective. At the same time, special training will be carried out on the reconstruction of domestic and foreign supply chains, exchange rate fluctuations, the impact of Sino-US trade frictions, tax rebates, intellectual property disputes, cyber hacking, cyber fraud, contract disputes during the epidemic, etc., to ensure that business operations are carried out under safe conditions. We must make full use of the Canton Fair and network platform to expand their product range, grasp the cross-border e-commerce promotion model, and improve the ability to use cross-border e-commerce
At the final meeting, company gave a grand recognition to the collectives and individuals who performed outstanding achievements in 2022. All employees received great encouragement. We will continue to gather strength in the New Year, set the goal, gather energy, and contribute to the new development of the company. The meeting was a complete success in accordance with the established agenda.
The conference held a wonderful welcome New Year performance and dinner. All the participants had a good time and enjoyed a wonderful day.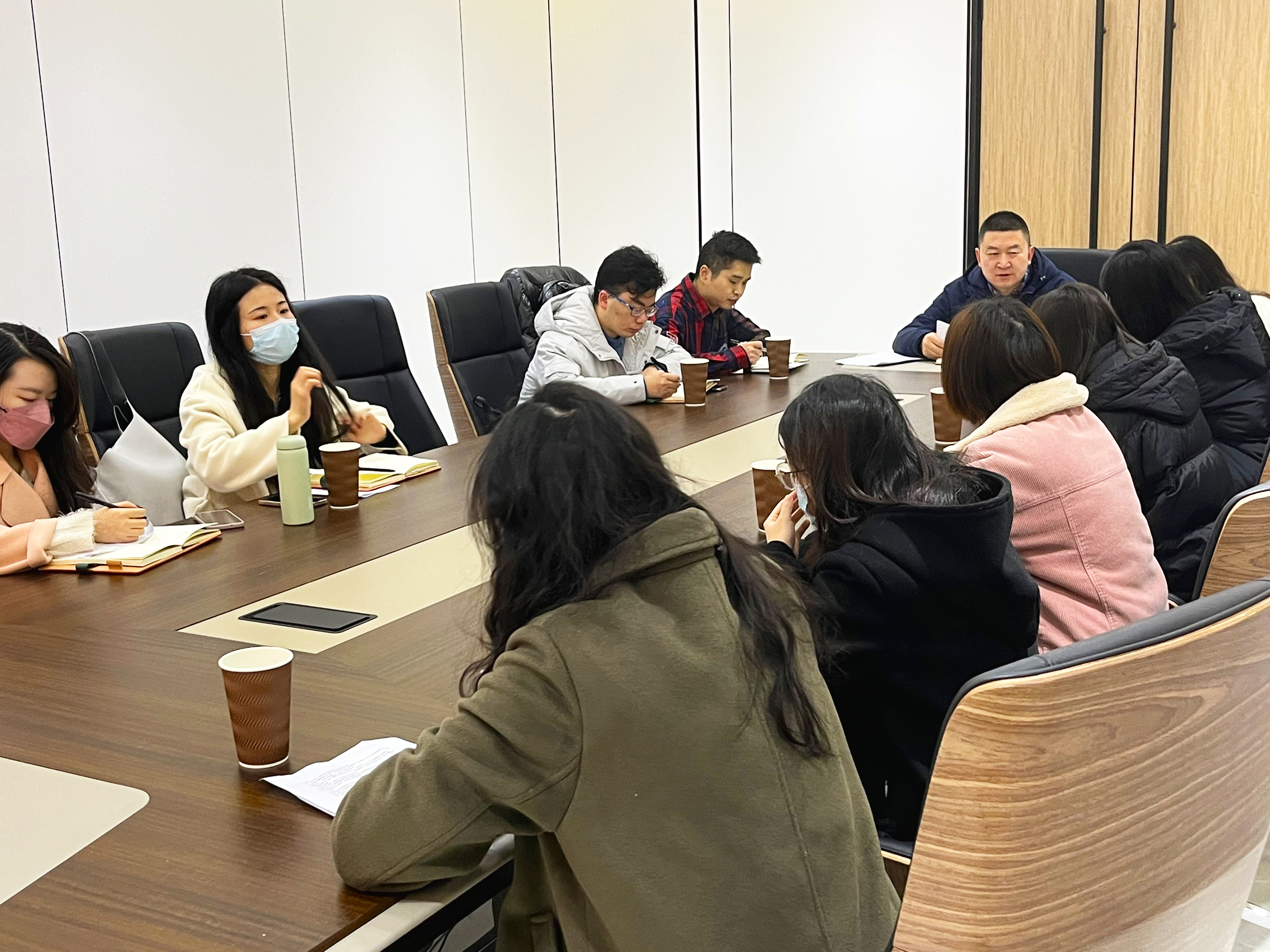 ---
Post time: Jan-16-2023