Foam Polishing Pads Bevel Buffer Pads for DA RO Sander Buffing Foam Polishing Pad
Product Detail
Product Tags
Name:Bevel foam polishing pad
Pad Type:Buffing Pads
Color:Black, Blue, White, Green, Yellow, Red, Orange, Green/Yellow/Red/White/Blue
Size:6″, 7″, others
Usage:Car cleaning
Type:Bevel edge
Material:Foam, German foam
Application:Car Bodies, Car wash
Features:
* Long Lasting Germany Foam – It lasts 5 cars polishing or more. It's washable, reusable and durable. Never fall apart under the high shear force generated by the DA or RO polisher. The high quality loop (Velcro) back holds on to the backing plate stably.
* Compounding & Polishing & Waxing – Bring your car back to shiny! Great for removing sun abuse, car scratches, headlight wearing and etc. Green compounding pad suitable for removing oxidation coating and moderate to light scratches. Yellow polishing pad for removing sun abuse and swirl mask. Black pad for finishing and waxing.
* Flat Pad design – The buffer pads offer maximum contact and 100% coverage. The flat shape of design ensures even distribution of the product, and it has wider compatibility for most type of compounds compare to other shape of pads such as honeycomb, waffle or diamond shape. Great choice to achieve the ideal polishing results.
* EASY TO USE – Used for electric buffer such as Dual Action Rotatory Polisher, Random Orbital Sander and Other Polisher. It's also good for polishing resin products, tables, and floors.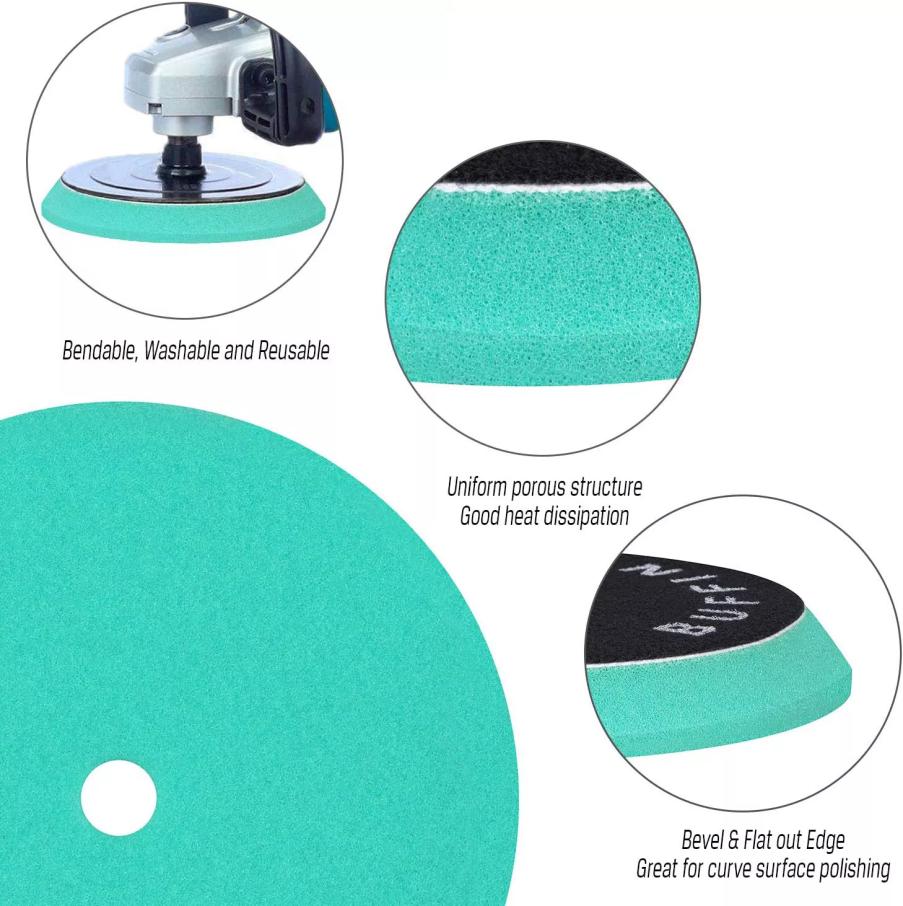 ---
---
Write your message here and send it to us